Hi,
In my business I am have around 300 events per year (that occur on a specific date) that might be interesting to me has business opportunities. Some are recurring, at the same date, some are not. What I do need, mostly, is a reminder, an alert, 60 days or 90 days before de event in order to call costumers, schedule meetings and send them quotes - this is more interesting creating tasks and then add follow up information concerning to the several sale stages, but e-mails could be useful too.
However, I must confess that I have tried for hours and I never get the task created or the e-mail in the inbox. I have setup three different workflow trying to understand SuiteCRM behavior but only in one case (cópia AR) I get one message, in audit trail ("failed").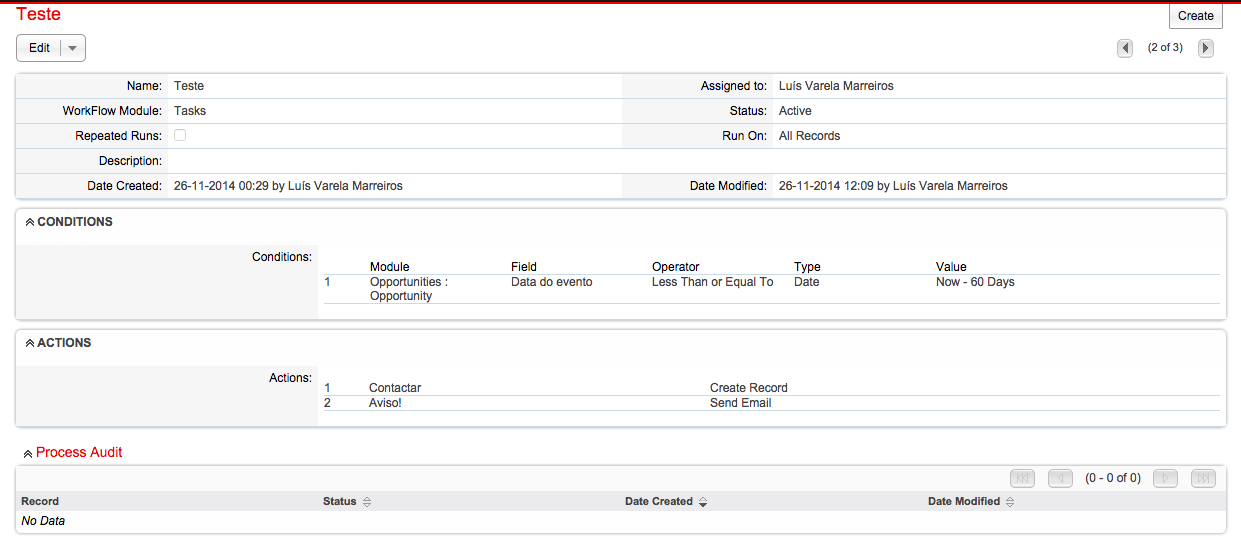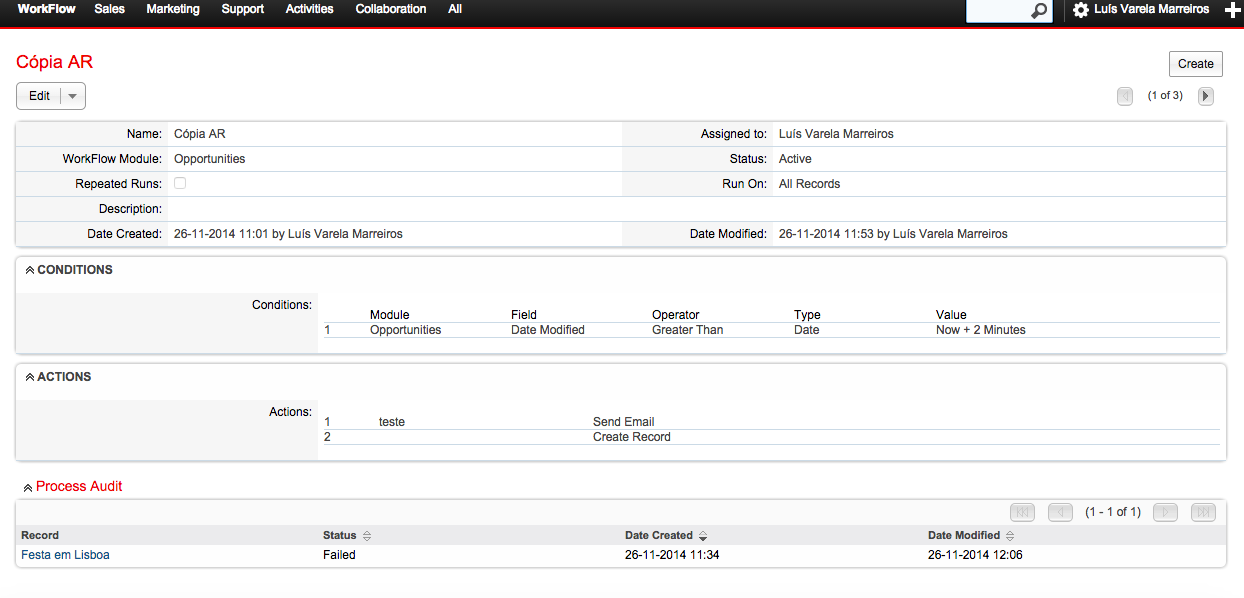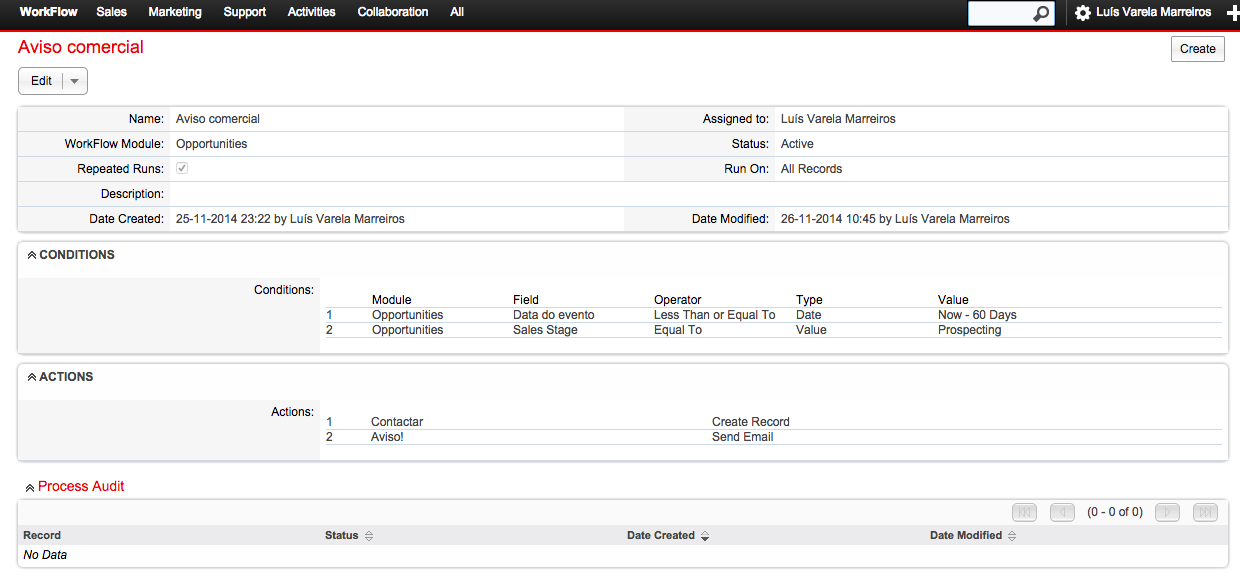 This is an installation on a shared server, via Softaculous, and cron jobs were set in cPanel.
Images attached for better understanding of this long and frustrating hours. I would appreciate you help.
Thank you.
Luís