I am attempting to setup on our webhost as we have a number of different applications already setup and our host allows databases and subdomains etc. I managed to get about 98% of the install and setup all working, including changing layouts, adding fields and importing all my data - I just ran into an issue with Workflows and automating tasks.
It has an instruction on the bottom of the Schedulers section that reads (note I was not sure if it was a good idea for full data directories to be posted so I crossed some info out)
In order to run SuiteCRM Schedulers, edit your web server user's crontab file with this command:
sudo crontab -e -u ----------------
… and add the following line to the crontab file:
*    *    *    *    *     cd /home/--------------/domains/----------------/public_html/marketing; php -f cron.php > /dev/null 2>&1 

However, the webhost has an advanced section with a place for me to "add cron jobs" that looks like this: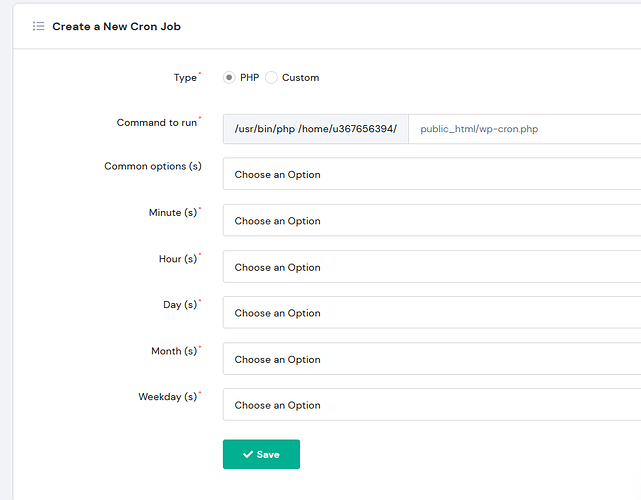 I spent a good hour on the chat today with their support person trying to add this in, nothing is working. They suggested I reach out to support here to ask as they cannot get it to work.
Can anyone here offer some advice on this setup? Or is it something not possible in this kind of web hosted environment?