I'm using a workflow that sends an email to the related contact when an invoice is created and associated with a contact.
After I create the invoice (including line items) and submit, the page is just blank. Nothing is happening on the browser.
If I go to the invoice list and open the invoice I just created, the line items are not there. Only the total / grand total amounts are remain.
If I disable the workflow, there is no problem creating and associating the invoice to the contact. The line items are there as well.
This is the workflow I'm using.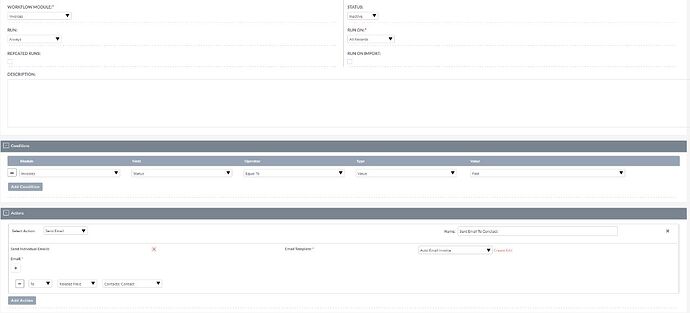 This is the invoice where the line items are not saved when the workflow is enabled.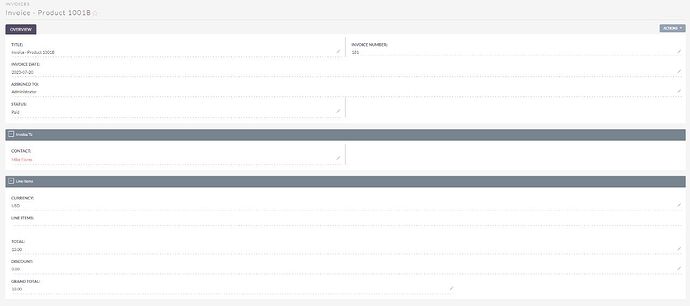 I hope there is way around this. Thanks.