Hi all,
English:
We created a project perfectly with all initial configuration.
The problem appears when we try add task and we start customizing it.
Suitecrm CRASH and only way to system return is reboot server
Spanish:
Creamos un proyecto perfectamente con toda la configuración inicial.
El problema aparece cuando intentamos agregar tareas y comenzamos a personalizarlo.
SuiteCRM se cuelga y la única forma de regresar el sistema es reiniciar el servidor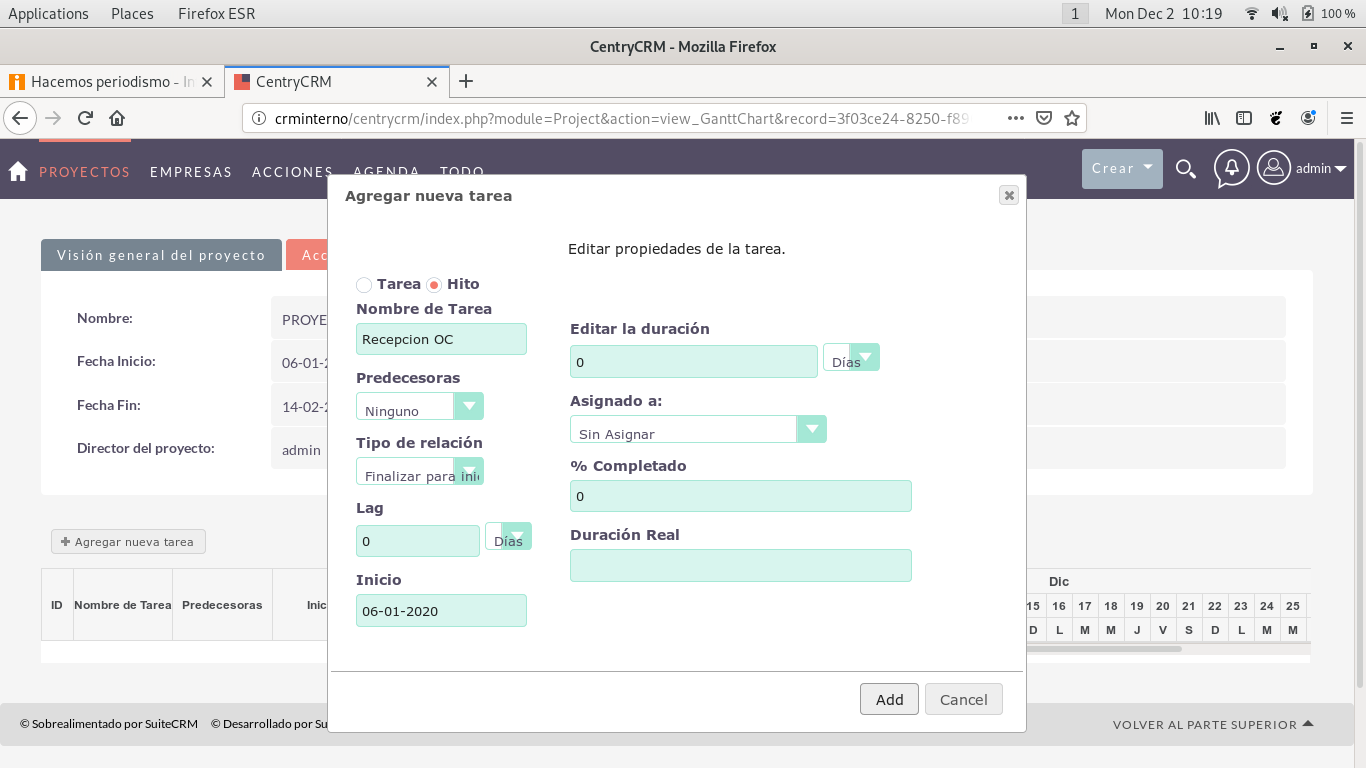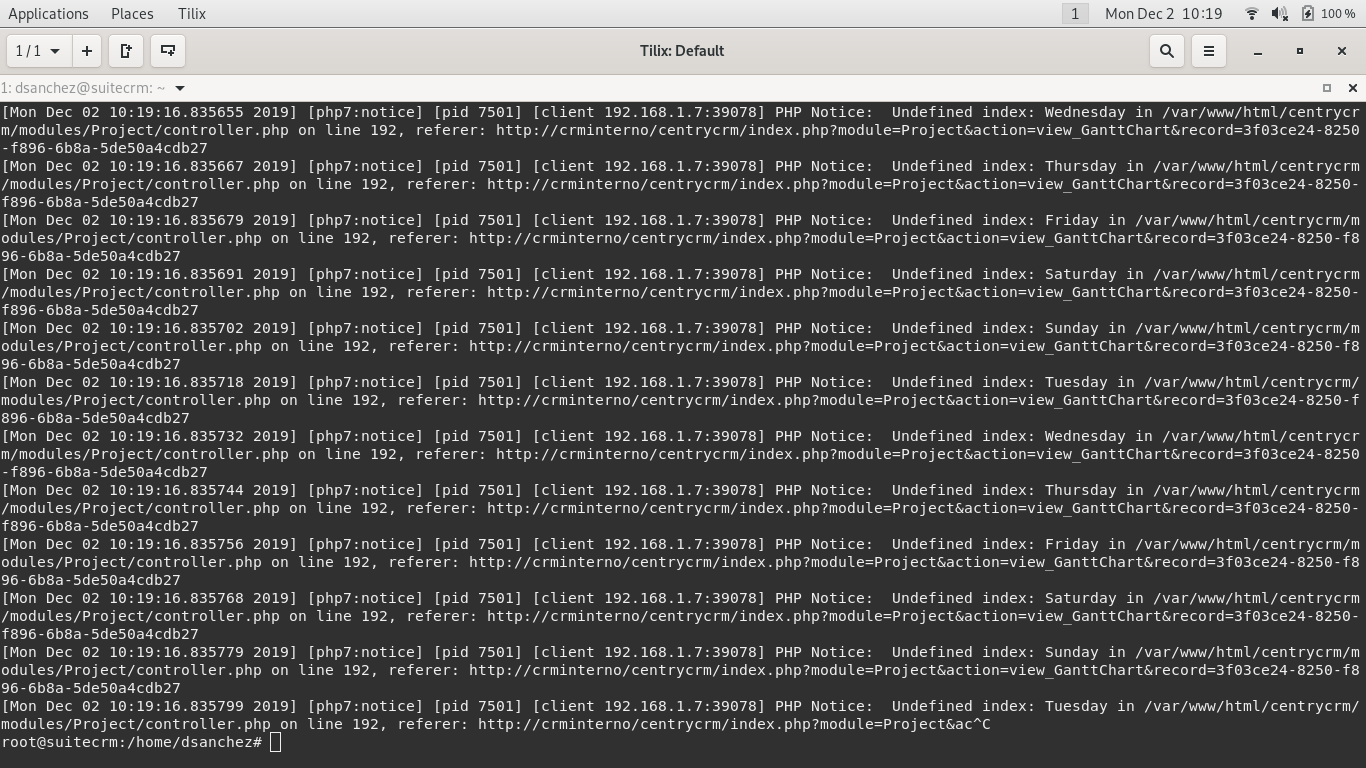 Thanks