Hi, all;
I'm trying to customize which fields should be displayed on my Task subpanel on Accounts modules.
Right now, default ones are shown as follows:

But these fields are not usefull for me and need to change them.
I've been looking on Studio, but Account module has no Task Subpanel: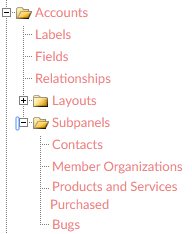 I can see that some relationships are already created:

Any clue about what can I do?
Thank you.