Hi All,
Project detail page we have the project tasks sub panel, I want to customize this sub panel according to us.
Our issues:
Taking more time to assign the tasks to team and update the tasks. (Each time one tasks open and edit)
Requirements:
       In Project tasks sub panel itself implement the check box options to Mass update and Delete options.
       At time multiple task to assign  or re assign to team members.

kindly refer screen shot.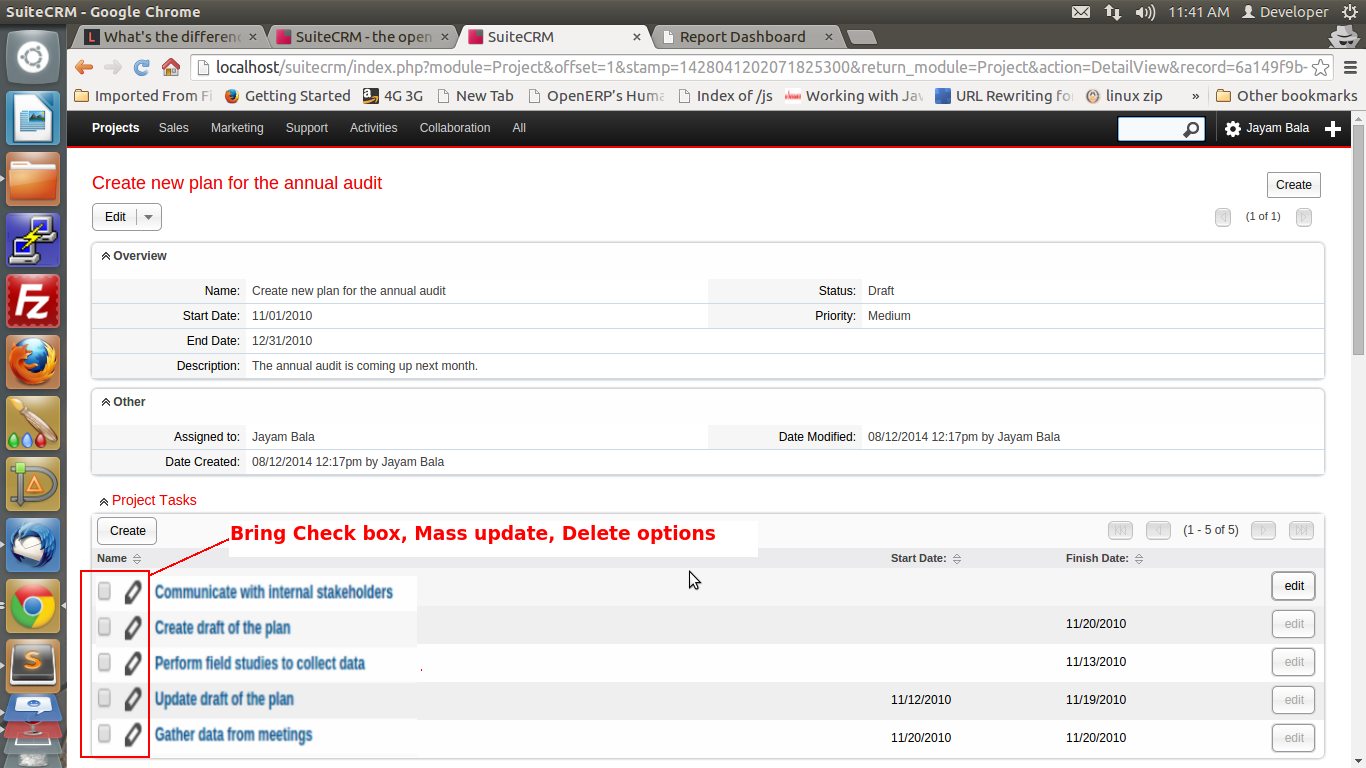 So kindly let me know any possibility to implement this functionality.
Thanks,