versión 7.9.17
Sugar Versión 6.5.25
I have a report I made in suitecrm, my problem is in the dates.
I explain I use a date filter to bring the records that interest me.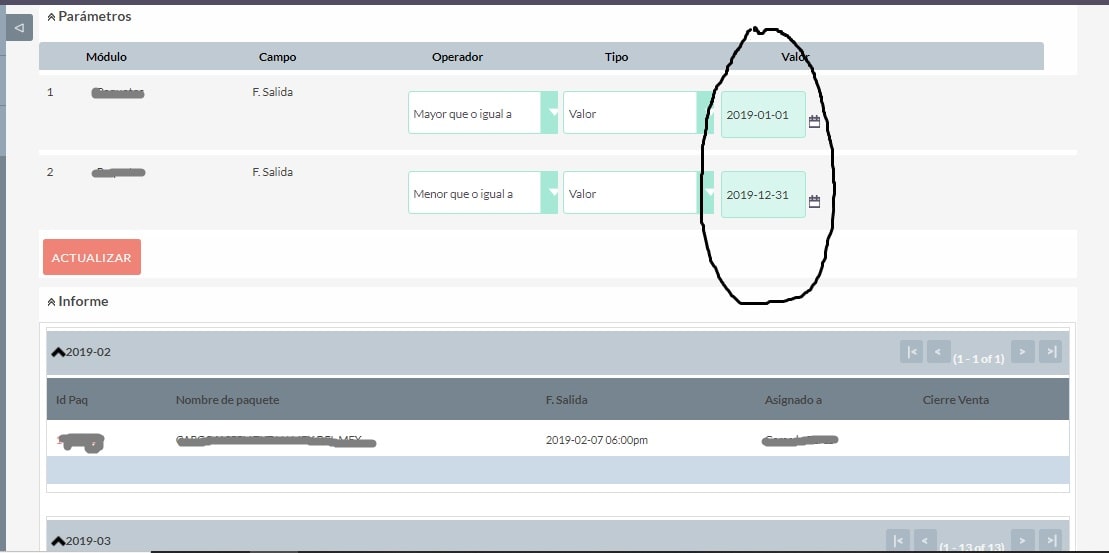 Once I make the first consultation, the dates of the report are deconfigured and changed and since the report is extensive and has a page, I cannot consult the rest normally.
I have already checked the report configuration. I cannot find an explanation for this problem.
Is there anyone who knows how I can solve this problem?