Hi, i'm looking for some tips fro setting up the following structure of security groups - bearing in mind that, as I understand it, the black no access between groups (as illustrated and where applicable) makes the groups easier rather than harder to configure.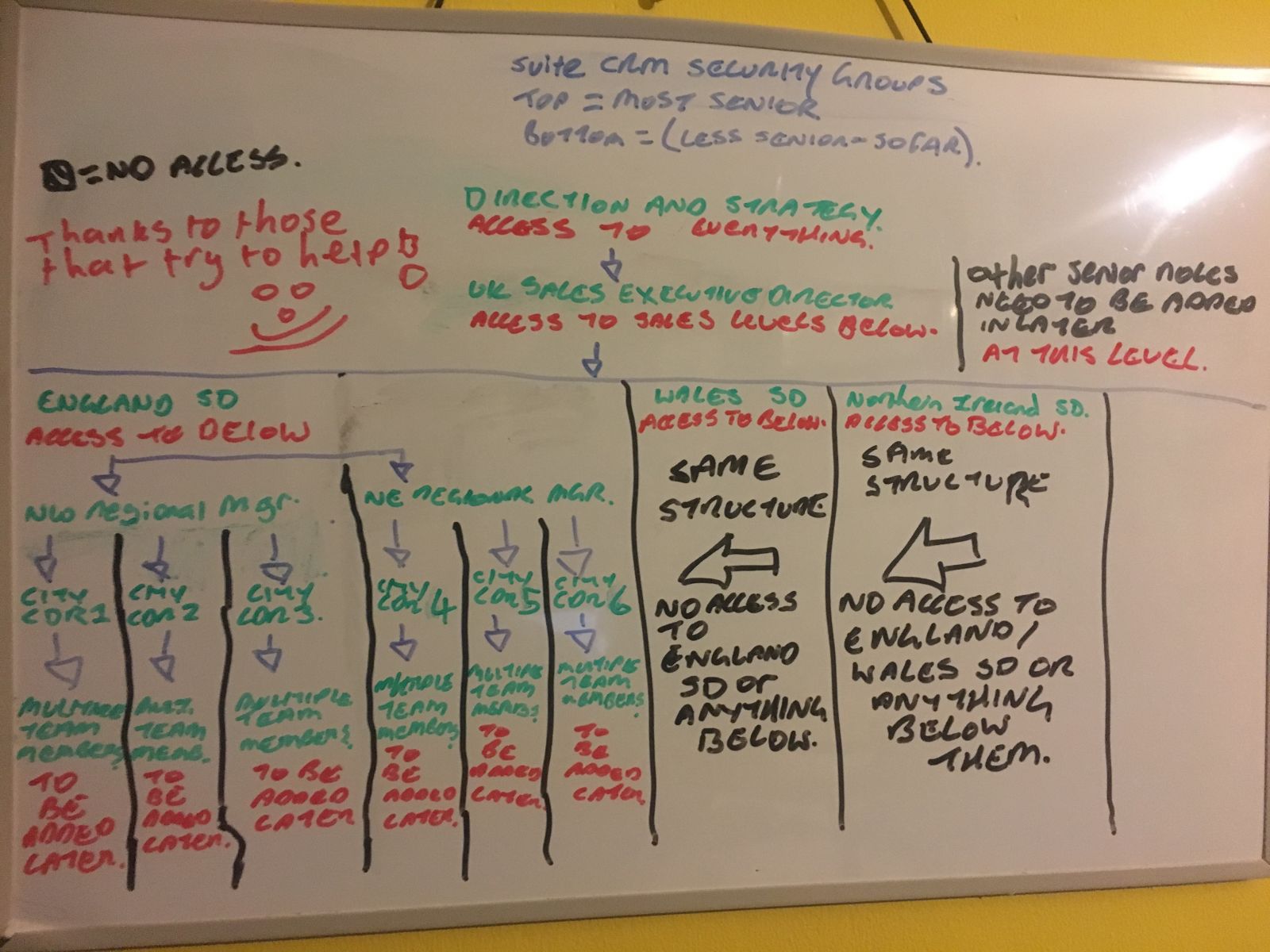 I have looked around online:
Youtube videos are deliberately not comprehensive in an attempt to get people to pay for the courses that the broadcasters have set up.

I don't understand the one and only guide, quoted multiple times across the web, that appears to have been started on the paid security group extension page and also why it says that it is necessary to start at the lowest, most restricted security group before working your way back up. For me, i'm still planning out structure so it helps me to work from the top, least restricted. Is this possible, and, if possible how so.
What I am struggling on most, specifically, is how groups can belong to other groups i.e. the top set should have access to everything and therefore would need to be a member of every other group.
Thanks.
indieben.