Hi there, not sure if it's a bug or misunderstanding of funtionality so I ask here before posting it to the tracker:
I created a module where I can set up references with line elements. When I create one and make a reference to an existing Invoice the line shows up in the invoice correctly. However the amount is not reflected in the total (see image attached) rendering the whole process useless.
Any suggestions on this?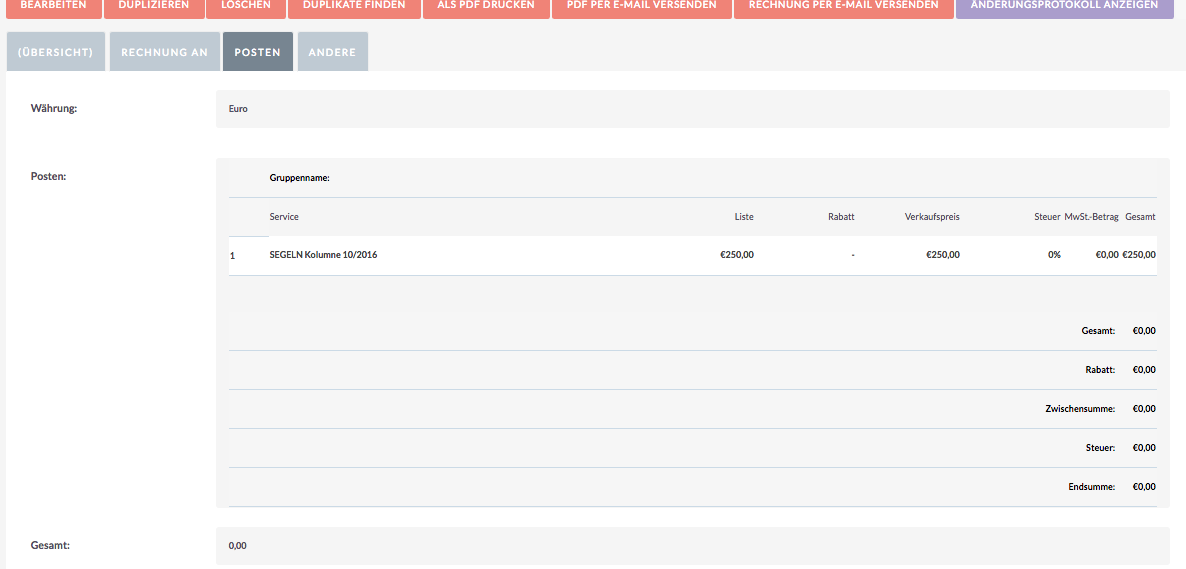 Thank for your help
Hinnerk