Japanese characters does not diplay correct in History module
Suite CRM Version 7.10.7
What is this screenshot? Where were the japanese characters supposed to be?
Have you tried this on the online demo, to see if it's the same?
wrong image sorry see below: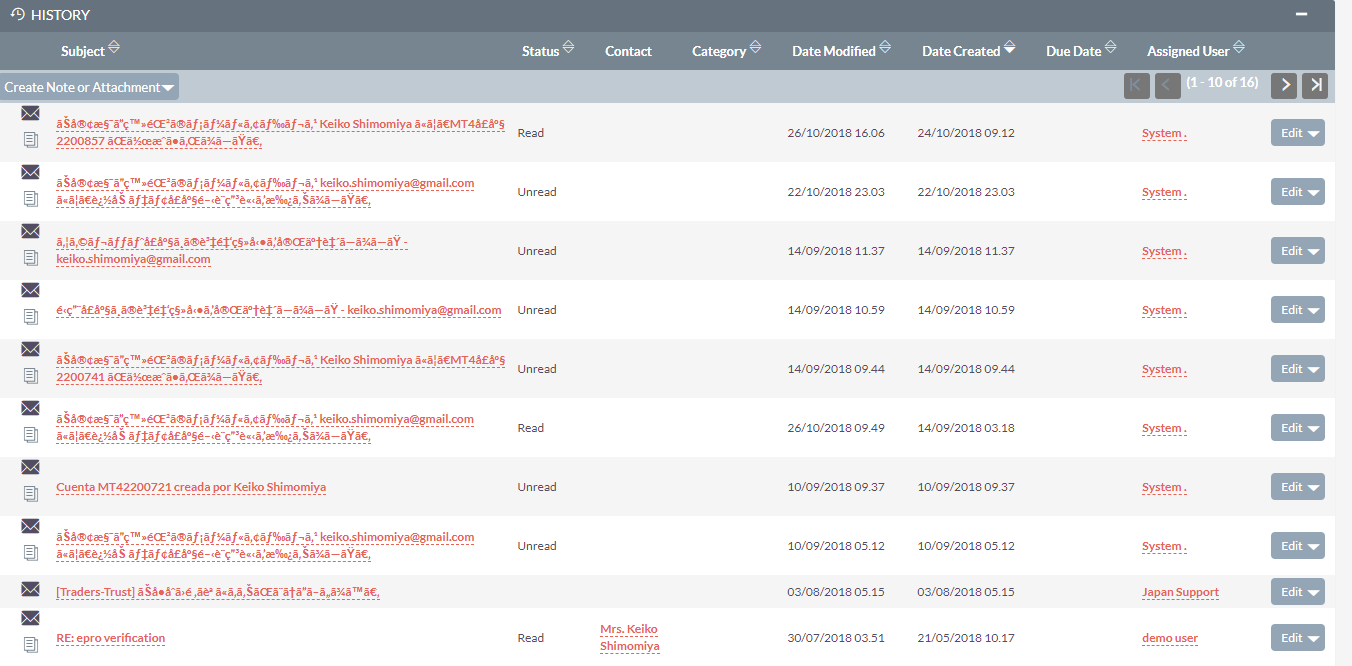 Is this a new installation, or did you upgrade recently? What I mean is, was this working before? What changed before it started going wrong?
Also - please try it on live demo and tell me how it goes.