Good Day Guys!
since no one replied about my concern on the performance of suitecrm and the performance of server. i want to install another suitecrm but this shows up (see below).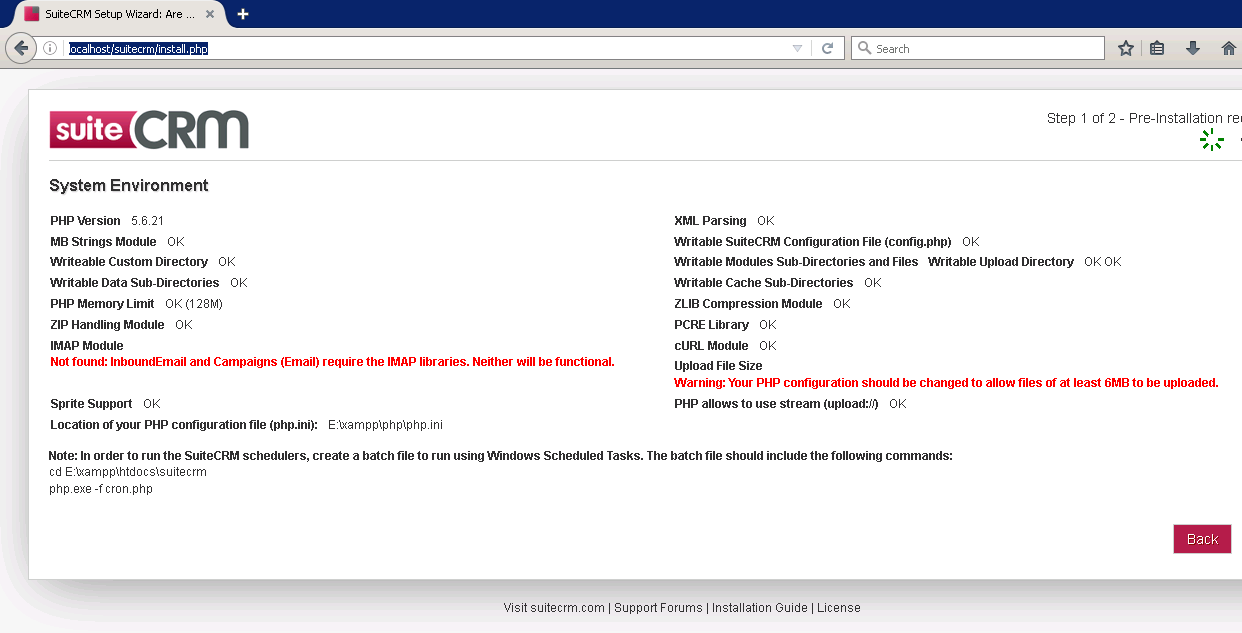 Highlighted with color red. in my previous installation i just disregard those issues but this time i want to solve this before starting with suitecrm.
i've already tried changing the value of the upload_max_filesize from php.ini but still nothing changes.
Please Help me guys.
[it shoould be displayed on installation/upgarde section but it slipped my mind]