When we open an Account, we would like to be able to scroll to the bottom section of the Account, under the Services Purchased section (see image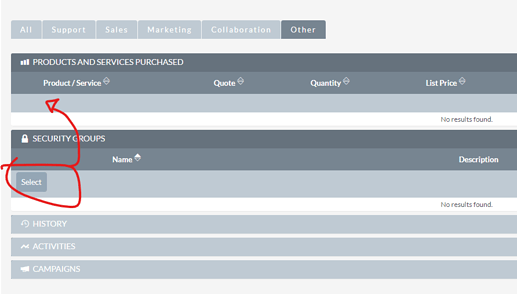 ) and be able to either Add or Select a Product/Service in order for us to easily see what services we can push next onto a client.
How do we make that button appear in that section please? Must have the Add or down arrow, select option.
Many thanks!