HI ,
To each module in the list view if we select some records from list view ,there is a BULK ACTION like shown below.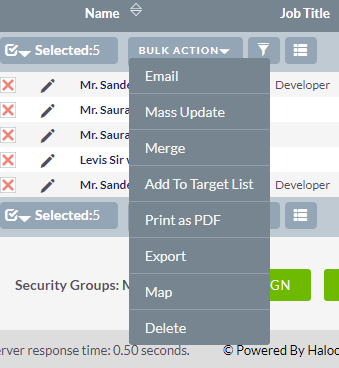 how can restrict this option(PRINT AS PDF ,EXPORT,DELTE ) to some of USERS ,I means I have 4 user ,for 3 I am trying to disable this options but from where I have to do and for one user it should be enable .
This BULK ACTION is showing to all modules in the list view.
How can I do this ,can any one help on it plz.
Thanks
Sandeep