Hi, I am getting empty rows in the dashlet, like this: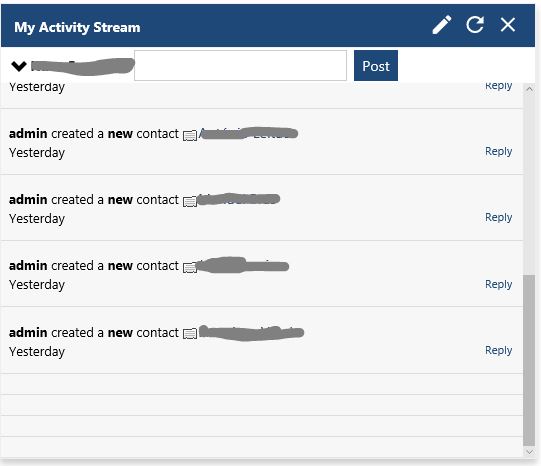 The lines that are missing (blank), are lines that I can see when I log in with another user with more permissions.
Those are lines relative to the creation of Contacts to which this user does not have access, in terms of Security Groups.
Is this how it's supposed to work, blank lines when you don't have access? Shouldn't those lines simply be omitted?
I'm running SuiteCRM 7.6.2.