Hey guys,
This is my first post so I'm sorry if I'm messing things up…
I have created a custom module as well as I'm using the Contacts and Leads modules.
After sorting out the fields I need, I'm proceeding to import CSV files, but all the imported users are coming up with the same email address.
This is the file I'm uploading:
RegistrationID Referred By Nominee1 Name Nominee1 Relationship Nominee1 Email
This is the image of the fields being mapped: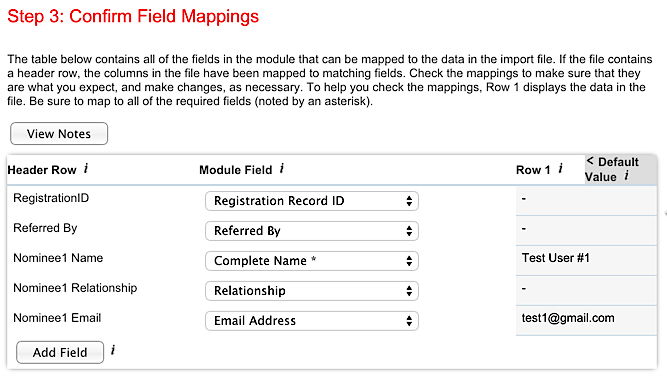 This is the outcome once the file is imported: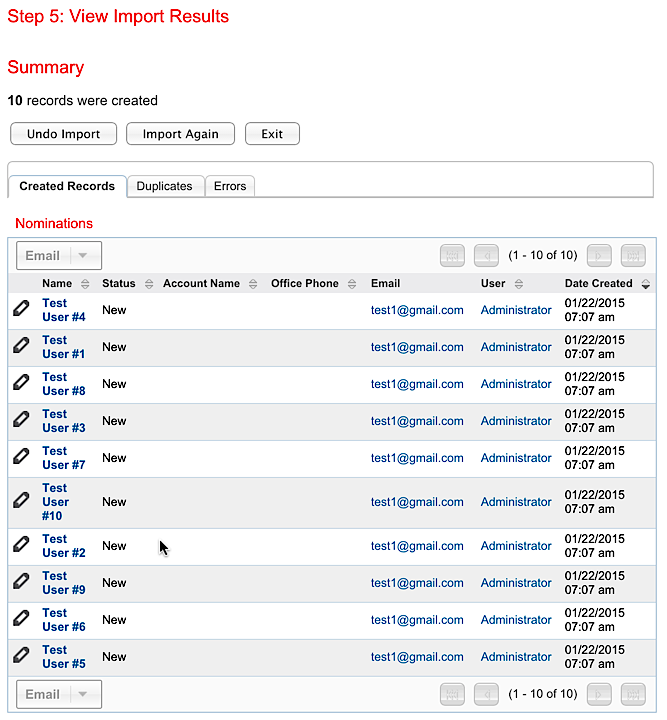 Any thoughts?