Hi Guys,
Just upgraded from 7.8.4 to 7.11.18.
When someone sends an email to the new install, I can't access an attachment (something as simple as a text file).
If I forward the email, then the attachment shows up and is accessible. So it is there, I just can't access it when reading the email.
I also don't see an image placed in the email by the sender. For example, they used the Windows snipping tool to put the image in the email.
Any ideas what may be going on?
Screen shot when received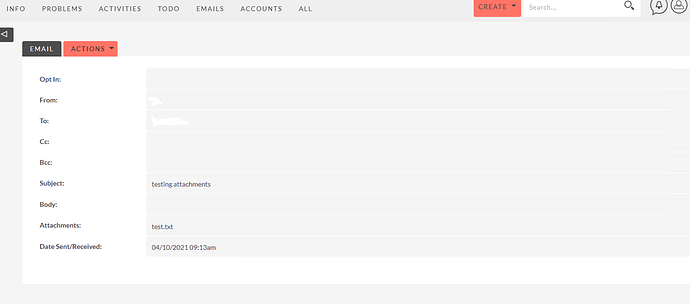 Here is the screen shot when I forward, now attachment can be seen