Hi,
I have an error in the Elasticsearch listview.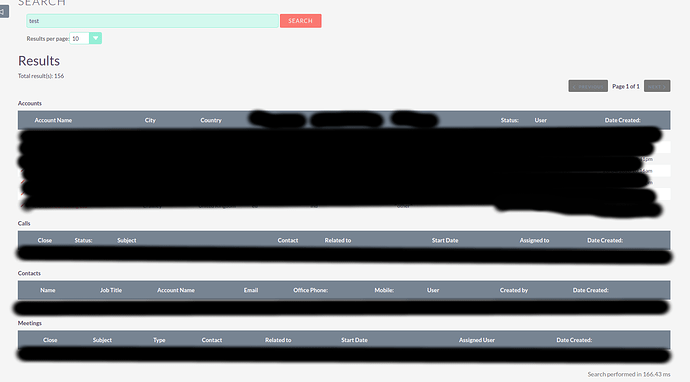 As you can see I've search the word "test" in SuiteCRM.
There are 156 founds and in the first page I can see 10 records.
The navigation buttons are disabled and I don't understand why I can't see the other 146 records with the next and previous buttons.
The version is 7.12.
Do you have any ideas how to resolve it ?
Thanks
Marco