Hi. I'm new around here. I am getting to know the tool and I have found it incredible. Congratulations to everyone who contributed.
After much difficulty I managed to configure the email.
I have 1 incoming email group and 1 personal email set up in my profile.
To receive emails, I was able to configure the receipt of emails from the 2 boxes, but in the email module, the boxes were repeated. Can you solve this?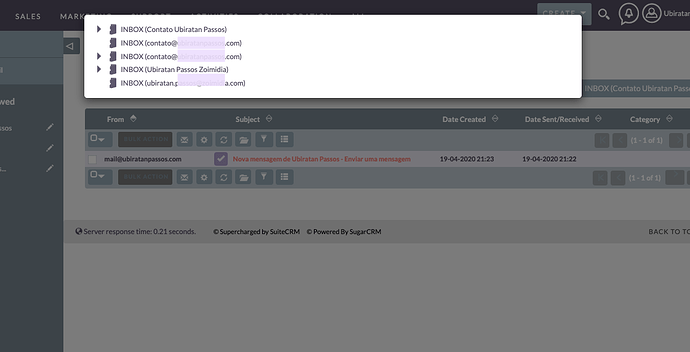 For sending email, only the email configured in my profile is able to send and quadruplicate boxes also remain.
Sending emails from other things displays the message "Error Sending Email. Please contact your administrator for assistance."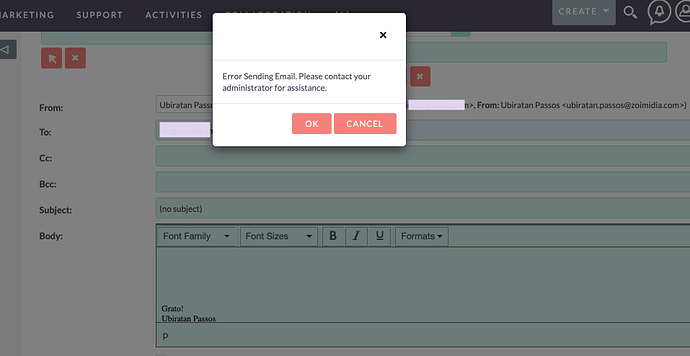 Thank you for any help.