Anyone can now Create and Update Records of Inbound emails automatically with the help of SuiteCRM Email to Lead extension. A Rich plugin for your CRM Business that eliminates the mundane task of creating/updating records one by one. Everything will be done automatically!
We believe you receive tons of Emails from your leads. Instead of making records manually let this add-on handle this to minimize your efforts. Best of all, a user can create their important records in any Module of SuiteCRM. You are not restricted to a particular Module. Sounds great!

Using this add-on for your business saves lots of time and money. And one of the key functionality is the Mapping of fields. It helps you to parse every piece of information and you can select fields with their default value.

If you want to see emails according to your choice then you can go for "Fetch Emails". It will uncover options like Unseen emails, All-New, and much more. Also, it eases your efforts in removing Duplicate emails and will not create that record twice.

Duplicacy is the main problem for everyone, that's why we are focus on duplicating emails on our email to lead to matching the value and remove it. Every email is a fresh new email in your CRM.
Below we are showing the functionality email to lead through a screenshot:-
Step 1st:-
Step 2nd
Step 3rd
Step 4th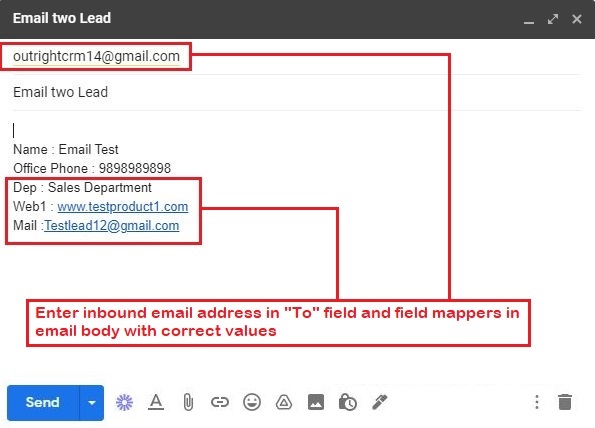 Step 5th

Step 6 th